Now's a great time to get outside and take advantage of the sunshine and warm temperatures to the fullest extent. By creating your own outdoor retreat, you can maximize your time spent during the warmer months and transform your backyard into the go-to summer spot for your friends and family members!
With recent innovations for outdoor furniture, it has never been easier to bring the comfort of indoors, outside! Performance fabrics that can withstand the sun, rain, mildew, and even bleach are paired with frames designed to withstand the elements for years to come so your outdoor furniture is ready for whatever the weather throws at it – and with a comfortable seat you can relax on for hours. Add a rug underneath for extra coziness!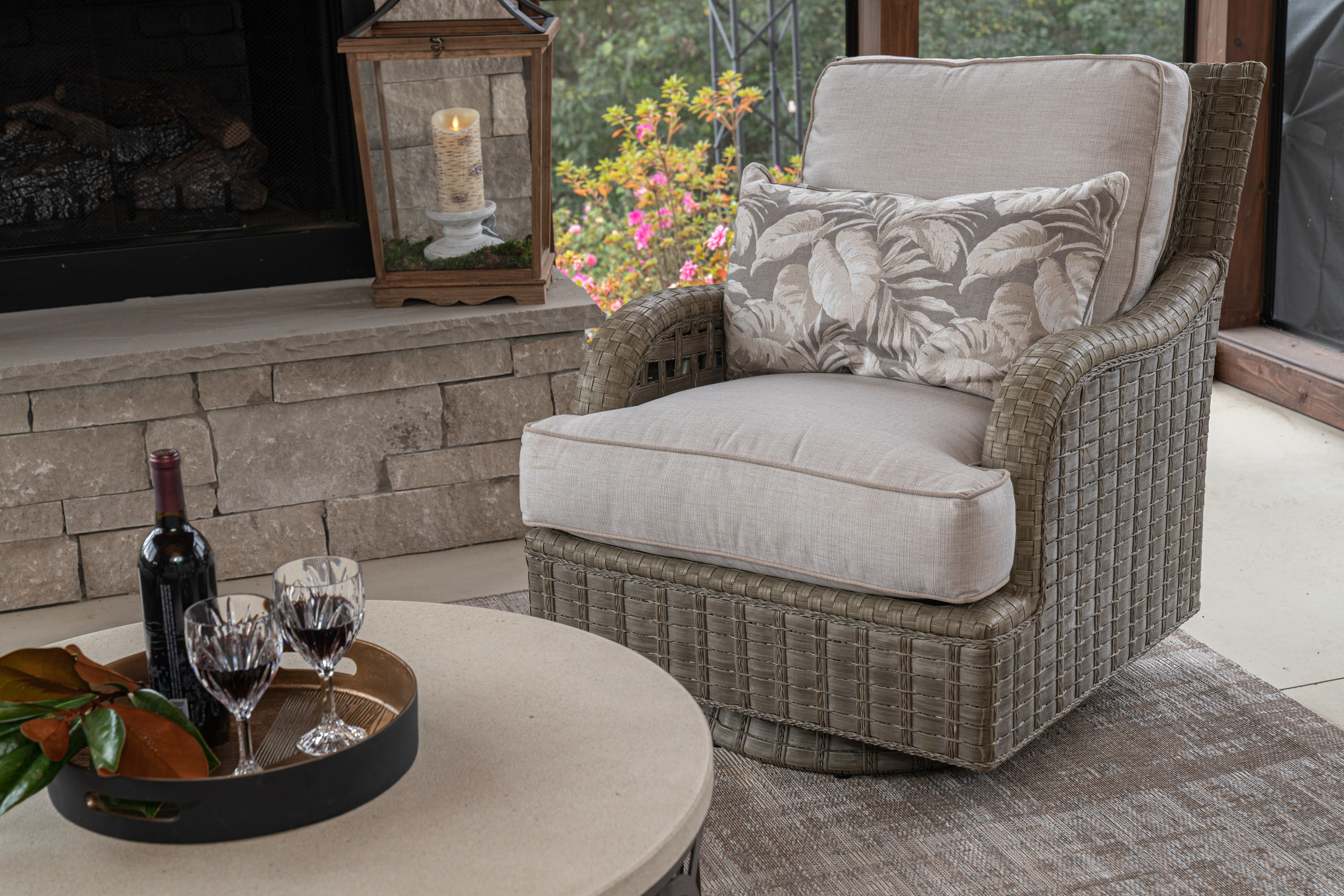 It's not just furniture outside, but shades and sun protection as well. Outdoor window treatments such as shades and drapery panels can offer privacy and direct the sunlight, giving you the ability to create a private oasis in your backyard and control the heat and harsh light at certain times of day.
Why not bring the entire cooking and dining experience outside too? An outdoor kitchen offers a great opportunity to elevate your back patio for you and your family members to enjoy after a long day.
Bring outdoor living to your home by giving us a call today! Together, we can look at your outdoor space and see what possibilities we can bring to life for you, letting you soak up the sun and enjoy the fresh air.
Get inspired by some of our recent outdoor designs!